Help Children
---
I was reading that: "Stress drives our kids to Violence!" (8-24-01) *Per a Professor of child study. *This expert said-"Putting children's needs first again could prevent tragedies."
**He says "Now the need to make money outweighs what we do for our children. *"Taking away recess in school: only builds "Stress." ***He Says-"Let Kids Be Kids."*** (Makes sense to me: J.V. )
---
*America's Promise*
T
he alliance for youth America's Promise is pulling together the might of this nation to strengthen the character and competence of youth. And it's working."Founding Chairman, General Colin L. Powell
Toll free# 1-888-55-YOUTH ....... WebSite ( http://www.americaspromise.org )
---
NEW: 3/17 Pedophilia Rings: New 3/17
Veterans For Child Rescue (V4CR) was formed specifically to EXPOSE that which has been covered up and suppressed –the dark and disgusting world of pedophile trafficking rings. These rings include members from every level of our society and involve unthinkable trauma inflicted upon innocent babies and children - the soul of our nation. VISIT-NOW-Please !!!
---
*Teach for America Org.* . OVER View:
"Teach For America is the national corps of outstanding recent college graduates, of all academic majors, who commit 2years to teach in public schools in low-income communities. Over the past 12 years, Teach For America has placed 8,000 corps members in sixteen urban and rural areas. They have helped more than one million children gain the opportunities they deserve. And well beyond their two-year commitments, our alumni have assumed leadership roles — both within and outside of the field of education — in the fight to ensure that one day, all children in our nation have an equal chance in life." Web Site: ( http://www.teachforamerica.org )
---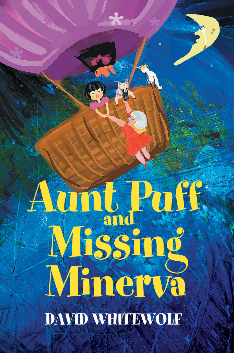 Here are some reviews: (for ages 9-12) Posted 1/24/05
BookReviewClub.com ,extremely imaginative. It's more than whimsical; it's completely outrageous (for
all the right reasons). Roundtablereviews.com This is a must-have book. Harry Potter, James & The Giant Peach and Nancy Drew combined. Buy this book today! BookReview.com
...well-written fantasy full of fairies, dragons, bubble gum and helpful dogs...in which anything can happen and usually does.P.S. Not a lot of money ! (Visit)
---
Laughter "Improves" Health !!!
---
GOOD ADVICE!
Old Farmer's Advice; Good judgment comes from experience, and a lot of that comes from bad judgment.
Procrastination is a problem most people put off correcting - Russell Robinson.
The road to success is always under construction. You can have anything you want in life if :
you will help enough other people get what they want. - Zig Ziglar
"If you don't stand for something, you will fall for anything."
---
---
Special Report: US Police/Military Involved in "Pedophile" Roundups Exclusively Speak Out
Mainstream media (Silent) on ongoing raids against child sex rings Infowars.com - 4/1/17 Go Here-CLICK
---
Let's BE THE LIGHT & Push for the American Dream to Inspire, Educate and Innovate!"
---